On August 19, the news conference of China (Jiangsu) International Energy Storage Conference (CESC 2022) was held in Nanjing. Industry authorities from Jiangsu Energy Bureau, Department of Industry and Information Technology, Department of Commerce, and State Grid Jiangsu Electric Power Economics and Technology Research Institute attended the meeting and delivered speeches. Also at the meeting were representatives of state-owned power companies, system integrators, product integrators, and supporting service providers. As a member of executive board of Jiangsu Energy Storage Association, Bergstrom China was invited to speak at the conference.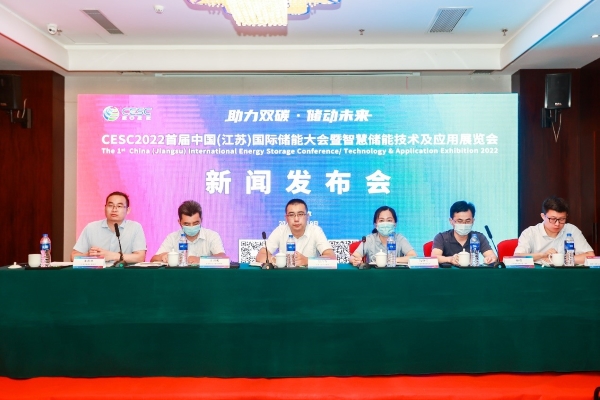 Mr. Zhu Junpeng, president of Jiangsu Energy Storage Association, talked about preparations for CESC 2022. Supported by Jiangsu Development and Reform Commission, Jiangsu Department of Industry and Information Technology, Jiangsu Provincial Department of Commerce, and State Grid Jiangsu Electric Power Co., Ltd. and hosted by Jiangsu Energy Storage Association, CESC 2022 will be held in Nanjing International Expo Center from October 10 to 12. With the theme of "Contribute to dual carbon goals and mobilize energy storage development", the conference aims at breaking down the barriers of the energy storage industry ecosystem and creating a whole industry ecological chain integrating "government, production, university, research, finance, and application".

Covering an exhibition area of 22,000 square meters, CESC 2022 has attracted over 300 exhibitors, including manufacturers, equipment suppliers, distributors and other companies of technology, equipment, and application solutions in the energy storage industry at home and abroad.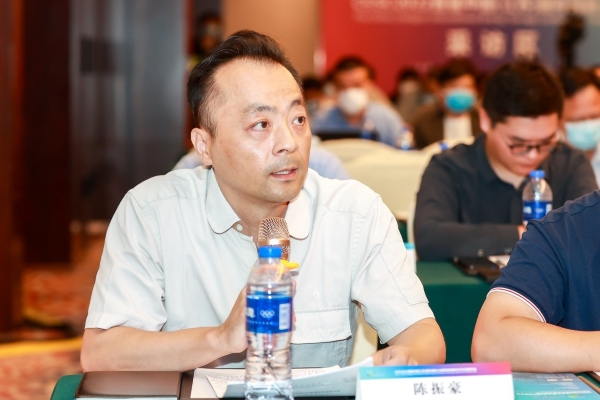 Deputy general manager of Bergstrom China Bob Chen delivered a speech as the enterprise representative and briefly introduced Bergstrom. Headquartered in the US, Bergstrom has been deeply involved in the thermal management industry and honed skills and automotive-grade management capabilities for over 70 years. We have won the trust from the world's top companies with excellence in product quality and responsiveness in customer service.
In the energy storage industry, Bergstrom has developed key components and cooling systems in response to the needs of international energy storage integration customers.
This time, Bergstrom will bring our air-cooled and liquid-cooled energy storage thermal control systems to CESC 2022. Join us at
Booth No.: 1B11
to discuss energy storage thermal management solutions.