The Call for Papers campaign" My Growing Experience at Bergstrom" ended successfully recently. We received many enthusiastic response and contributions. The contributors shared their work stories and growing experience at Bergstrom. From these sincere and passionate manuscripts, from their simple language, we could feel their recognition towards Bergstrom and their sense of identity as part of Bergstrom family.
Based on careful consideration and evaluation of all the manuscripts, five people won the first prize and nine people the second prize. On April 21, 2015, we gathered at the conference room and GM Patrick Bai presented the award to the prize winners.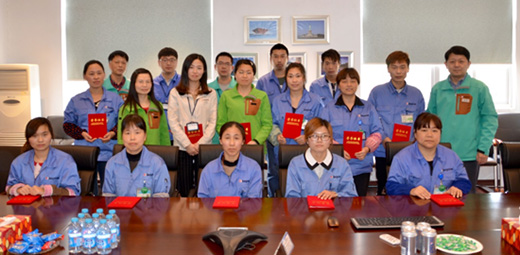 Thanks to all the people who participated this campaign. Thanks to all the dedicated and hard-working employees. With all your love and support, Bergstrom will have a better future!