2019 marks the 20th anniversary of the establishment of Rockford/Changzhou sister city relationship. On May 30, Changzhou sister city delegation—including Deputy Director of Foreign Affairs Office of Changzhou Municipal People's Government Mr. Shen Lian, Deputy Director of Changzhou Municipal Ecology and Environment Bureau Mr. Zhou Zhonghua, Deputy Director of Changzhou Municipal Bureau of Culture, Broadcasting, Television & Tourism Mr. Wu Zhigang, Division Chief of General Office of Changzhou Municipal People's Government Mr. Mei Chun, Deputy Director of Life Health Industrial Park of Changzhou Hi-tech Zone Mr. Yin Zhiwei, Deputy Director and staff member of the American and Oceanian Division of Foreign Affairs Office of Changzhou Government Ms. Zhang Huan—visited Rockford and Bergstrom Headquarters in the U.S.

On the morning of May 30, the Changzhou sister city delegation visited Rockford city hall to meet with the local government officials. Director of Rockford Community and Economic Development Mr. Karl Franzen, Chief of Staff in the Office of the Mayor Mr. Wester Wuori and Economic Development Manager Mr. Mark Williams welcomed the delegation.
During the meeting, the two parties relived the friendship history of Changzhou and Rockford by browsing an album prepared by the Changzhou delegation. This Changzhou—Rockford Friendship Album contains pictures of the delegations from the two cities visiting each other dating back to 1999. Then the Changzhou delegation and the Rockford government officials briefed each other about the recent development of their city and discussed how to enhance communication and collaboration between the two cities.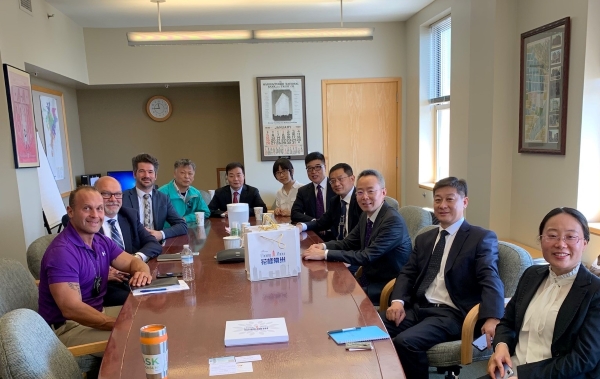 Changzhou sister city delegation meeting with Rockford government officials

On the afternoon of May 30, the delegation had a presentation in the Rockford city hall to introduce Changzhou city, which was well received.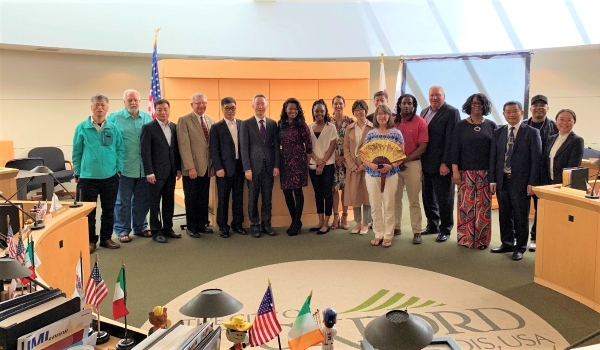 After the Changzhou city presentation
Next in the schedule, the delegation paid a visit to Bergstrom's headquarters located in Rockford and were greeted by the Bergstrom leadership team including Chairman Mr. Dave Rydell and President and CEO Jack Shaffer.
The delegates applauded Bergstrom China for the development and accomplishments it has achieved over the past two decades and expressed their willingness to continue supporting the company's development in Changzhou.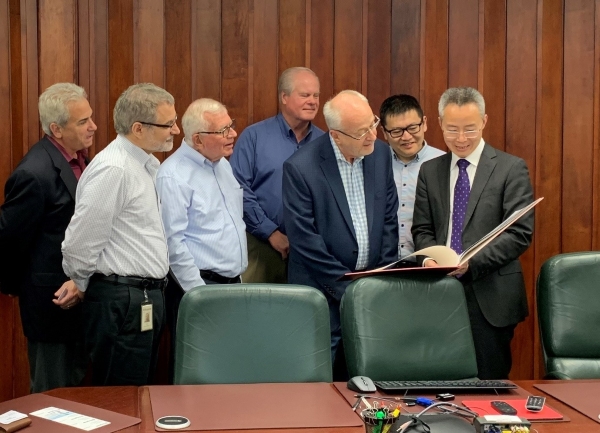 Bergstrom executives reviewing the Bergstrom in Changzhou Album

which contains photos recording the establishment and milestones of Bergstrom Changzhou
Accompanied by the Bergstrom Inc. production manager, the delegates also toured the HVAC assembly lines, the lab and the show room and were impressed by the advanced production management of Bergstrom.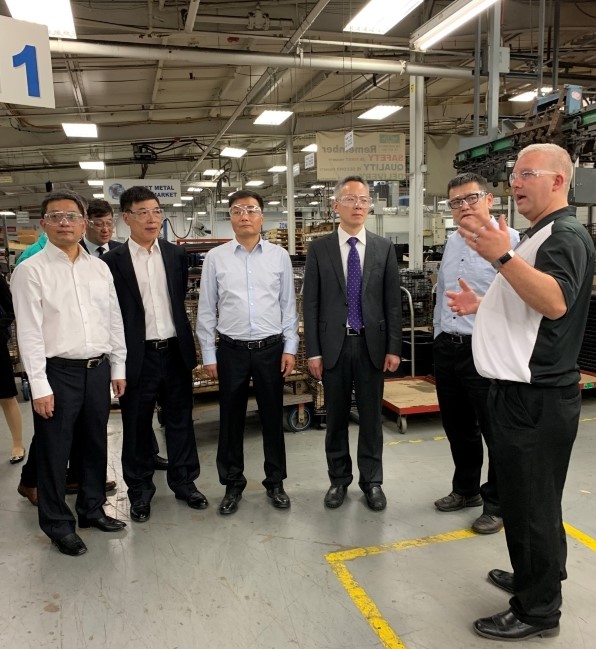 Changzhou sister city delegation touring the HVAC assembly line at Bergstrom Inc.

On May 31, the delegates also met with Rockford Mayor Mr. Tom McNamara and Director of Illinois Department of Commerce and Economic Opportunity Ms. Margo Markopoulos.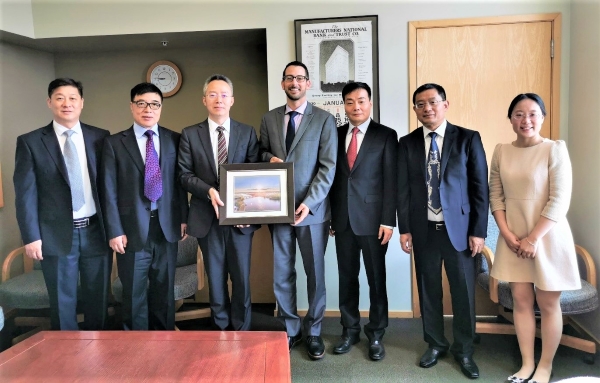 Changzhou sister city delegation with Rockford Mayor Mr. Tom McNamara